MAGIC IN MOVEMENT
Welcome to internet site of group Magic in movement!
We have been learning and preparing for upcoming changes for years and they are now here. We can master them only in one way – with consciousness. The easiest and fastest way to become conscious is through practicing exceptional techniques. These techniques are present on this world for thousands of years. Unconsciousness is destroying our physical, energy and spiritual system, and is also the cause of all current and emerging diseases.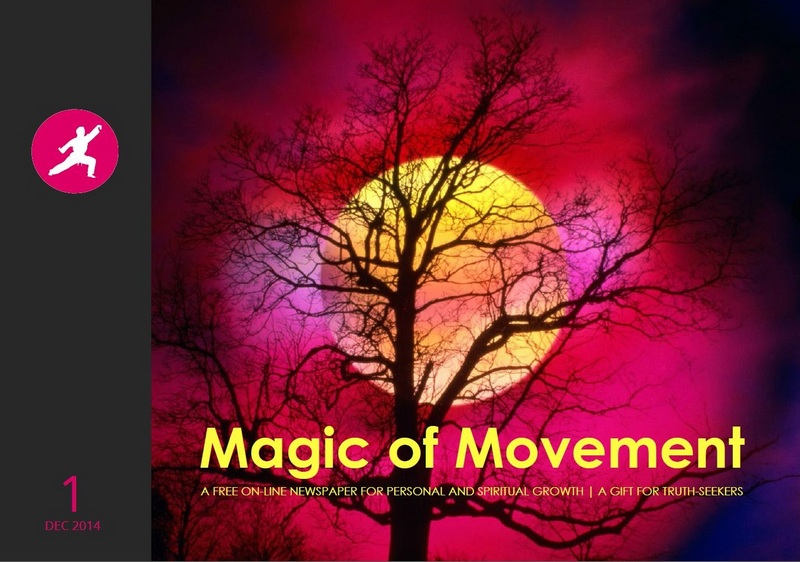 Hello lightworkers ;)
This is the first English edition of the e-newsletter (magazine) Magic of movement. This edition contains a selection of articles from our previous newsletters that have been published every other month from year 2011 onward in Slovene language. Our intention is to present ourselves to a broader public, to cross national borders and open ourselves to potential international cooperation on the field of spirituality. In the future we will strive to publish a lighter version of our newsletter in English language alongside with our Slovenian newsletter, where we publish different articles about our knowledge and experience, which we have gained through the years of work, study and exercising self-realization techniques. We hope that these written words will find those that aspire towards personal and spiritual change, growth and strive towards progress in all areas.
Most of humanity finds itself in a bad state of health these days. Humanity is in lack of will, in state of depression, combating with new diseases, tiredness, black thoughts, aggressiveness, violence and even soullessness. These are the signs of our time. Those who are willing to resist all these negative elements, have a choice to use a great number of techniques that can balance our energy. These techniques are also performed and instructed by members of the Magical Movement. Our group is one of very rare not only in Slovenia, but also in Europe and wider.
We practice these techniques on a daily basis. We are teaching techniques at individual and group workshops all over Slovenia and Europe. Our goal is to achieve the unimaginable, to make our dreams come true. We are successfully achieving advances in every area of our life. Without constant practice of physical, breathing and meditation techniques, our body and soul would not have the strength to accept and master stronger energies. That is why many people are not experiencing any changes in their lives.
Here you can find information when and where workshops are organized. If you have questions, send us mail to Ta e-poštni naslov je zaščiten proti smetenju. Za ogled potrebujete Javascript, da si jo ogledate.. The phone numbers of our members are posted in pages with workshops.
Društvo za osebno in duhovno rast Magičnost gibanja
Sostrska cesta 2a,
1261 Ljubljana - Dobrunje
Slovenia
mail: Ta e-poštni naslov je zaščiten proti smetenju. Za ogled potrebujete Javascript, da si jo ogledate.